Get a MadeSafe Quote Today! Panic Button Regulations Are Already Here
Video Demo: How MadeSafe Works
MadeSafe: The Platform That Protects
With the MadeSafe Employee Safety Platform, employees simply tap a button to immediately alert designated safety personnel.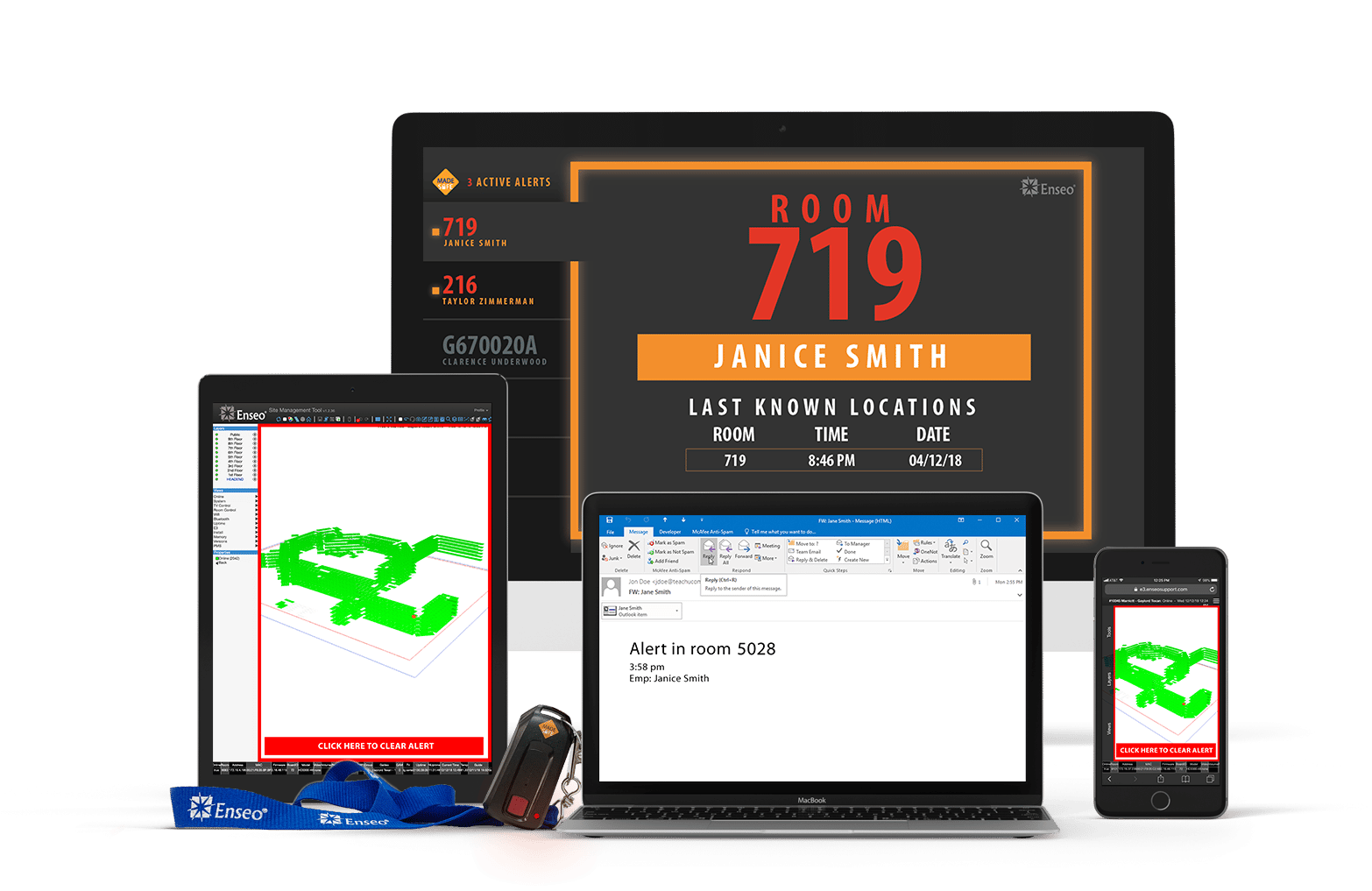 MadeSafe is a complete employee safety, communication & location platform.
Includes a wearable button
Accurately locates hotel staff in distress
Transmits the name and location of distressed employees to designated emergency response personnel
Fourth generation technology
Has been protecting housekeepers, hotel staff and teachers since 2015
Act Now - Get a Quote!
MadeSafe is the Leading Wearable Employee Safety Device Built Specifically for Hospitality

Your trusted technology partner in hospitality for 20 years.
Enseo is a founding sponsor of AHLA's 5 Star Promise initiative for employee safety
providing resources, funding, training, and outreach to assist hoteliers in meeting the AHLA 5 Star Promise.