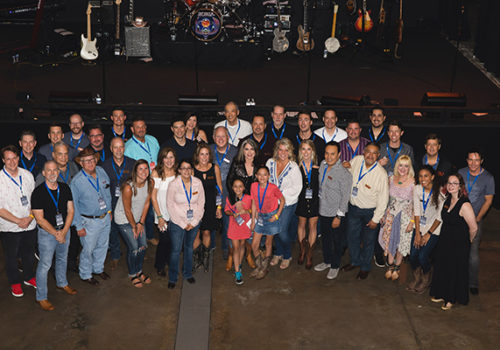 Join our team
Introducing Us
Enseo powers and manages the world's largest fully-monitored out-of-home media network, reaching 50 million people annually. With an 18-year history in hospitality, Enseo is the fastest growing technology-based services provider delivering sustainable innovation for the largest hotel groups worldwide.
01.
Integrity
Excellence, transparency, honesty – with our products, ourselves, our partners and our customers.
02.
Respect
Consideration of, attention to, value for – each other, our partners, our customers and our services.
03.
Innovation
Challenge ourselves to be forward thinkers, idea driven, creativity – in development of products, services we deliver, response to the market needs.
04.
Fun
A sense of play keeps us fresh and drives our ideas. Enjoy what we do, who we work with and what we deliver.
Behind The Scenes
We work to maintain the best possible environment for our employees and strive to provide a collaborative, creative environment where each person feels  encouraged to contribute to our processes, decisions, planning and culture.
Life at Enseo
Employee Benefits
Committed to Our Employees
We value our employees' time and efforts. Our commitment to your success is enhanced by our competitive pay and an extensive benefits package including paid time off, 401k, medical, dental and vision benefits.
Wellness
We walk. We run. We ride. We team up for relays. We even do Goat Yoga. It's a thing.
Culture
We rock n' roll. We party like it's your birthday. We take holiday decorating very seriously.
Caring
We not only work here, we live here too. We take care of our own and those in our community.
We Want You
Enseo is always on the lookout for exceptional talent with a passion for technology, hospitality and digital media.
Regional Sales Manager – Education
USA Location
Regional Sales Manager
USA Location
Account Manager – Spanish Speaking
Richardson, TX
If you are interested in future employment, please email your resume to kericson@enseo.com
Enseo is an equal opportunity employer and a certified woman-owned, minority-owned, and HUB business.
Late-breaking & amazing
Headlines
Check out the latest about Enseo included announcements, press releases, awards and involvement in the community.