Peace of mind for parents and teachers
MadeSafe Quickly Locates Staff in Emergencies
Wearable Alert Button for Teachers
Time is critical in an emergency. That's why we designed MadeSafe as a way to simply tap a button and immediately alert designated personnel.
Medical Emergencies
Student Altercations
Suspicious or Dangerous Persons
Help is Just a Button-Click Away
MadeSafe is simple to use in unexpected situations. When activated, the button transmits the teacher's name and exact location. Here's how it works.
Activation
The teacher presses the button until the light turns red
Location
MadeSafe displays the teacher's name & pinpointed location on a 3D map
Active Alert
MadeSafe continues to show the teacher's location(s) until the crisis is resolved
Resolution
Only the school's designated personnel can clear the alert
Simple. Accurate. Dependable.
MadeSafe Base Station
MadeSafe Base Stations are deployed with every installation of MadeSafe at specified, secured locations. Base Stations allow staff to test and monitor the entire system with an easy-to-use interface.
Test button battery life
Assign a name to a button
Setup alerts

Add email addresses and/or phone numbers for text messages
MadeSafe will send alerts to these contacts

View alerts in progress displayed on a 3-D map of the campus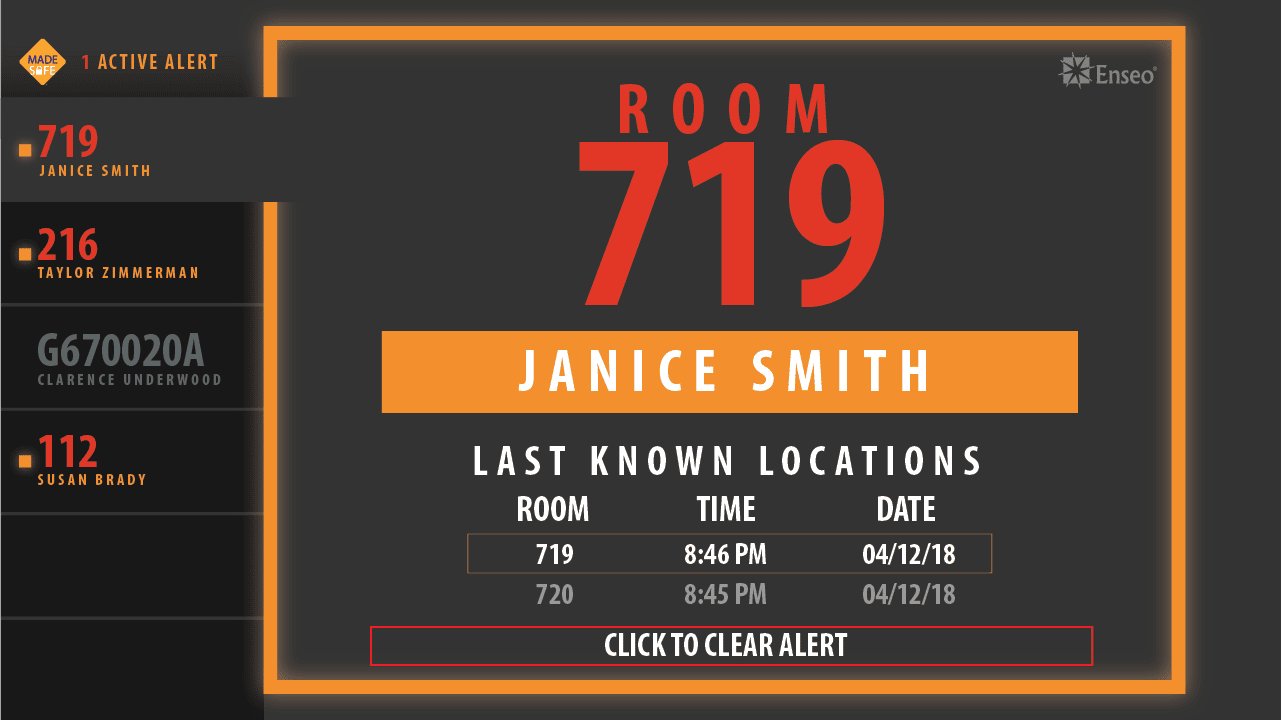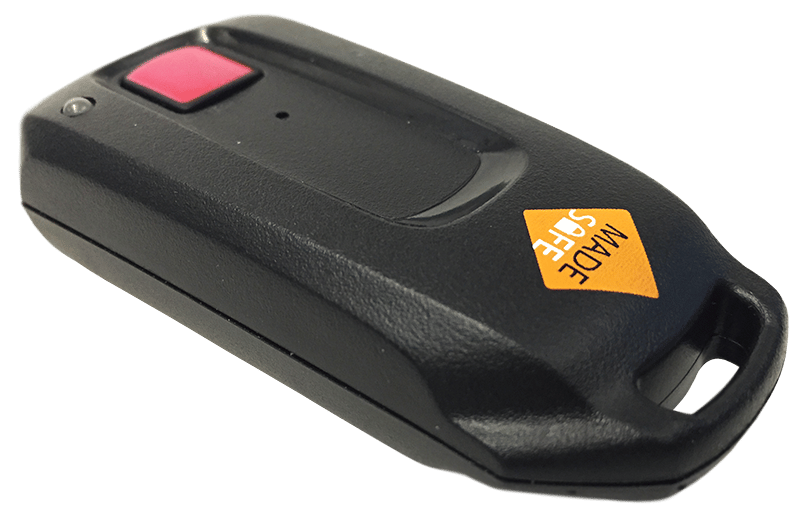 Simple. Accurate. Dependable.
We designed MadeSafe alert buttons to be simple and durable. They last for years and don't need nightly charging.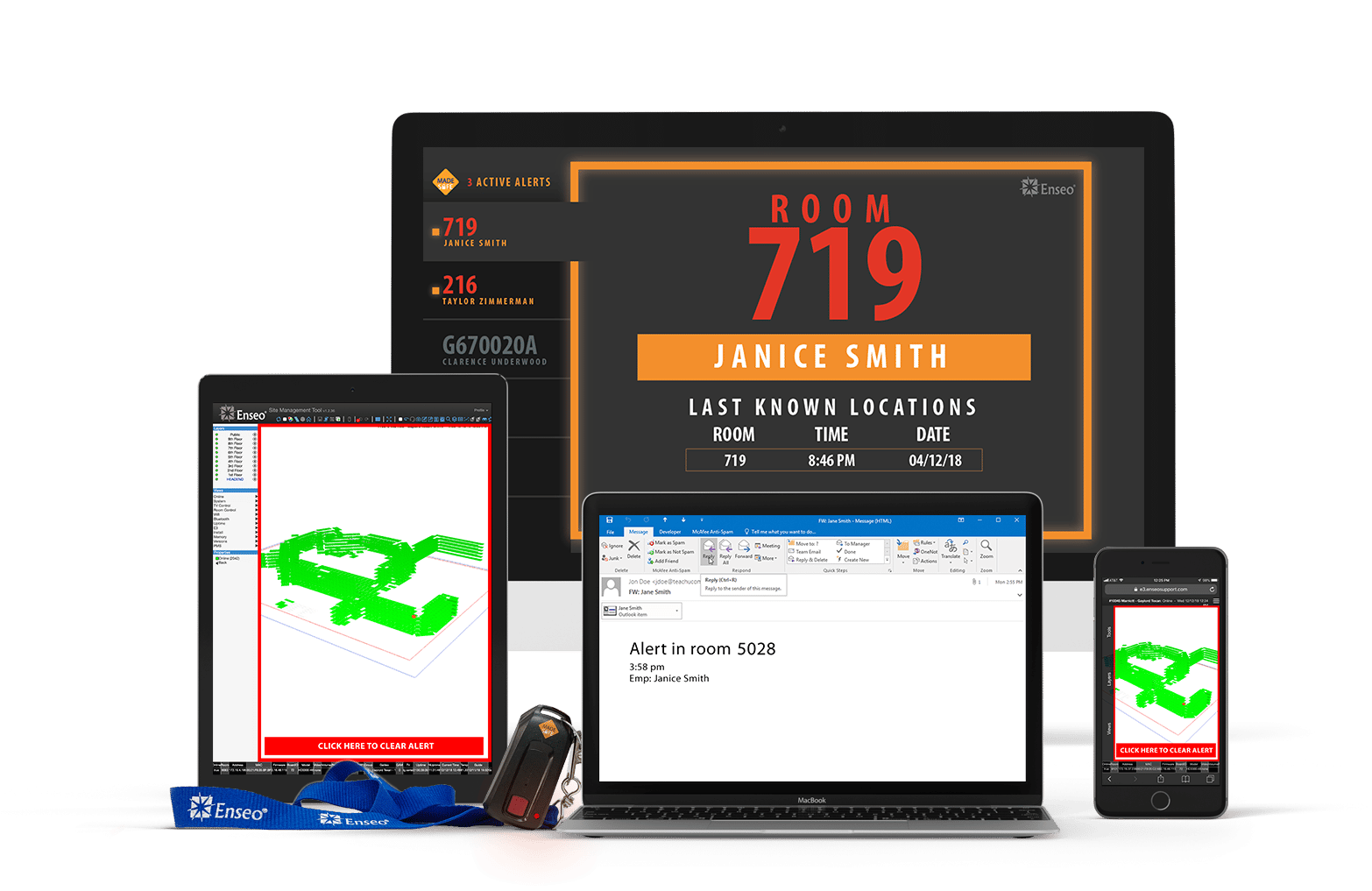 Accuracy is Our Expertise
In a crisis, the most valuable information to first responders is location. This is the information Enseo specializes in providing with precision.
MadeSafe made its debut in a hotel that's 40+ stories tall in the middle of downtown New York City. Now it's in use in hotels large and small across the the country.
Mapping
High-Resolution Detection Grid
MadeSafe uses Enseo in-room technology to create a highly accurate 3-D map of the entire school campus.
Activation
Pinpoint Accuracy
Wearable buttons work with deployed beacons in the school and send a precise location whenever activated
Privacy
Respecting Privacy
Teachers are not and cannot be tracked until the panic button is pressed. Alerts are only received by designated personnel.
This ensures privacy and minimum interruption in the classroom while providing peace of mind.
MadeSafe Deployed at Lovejoy Independent School District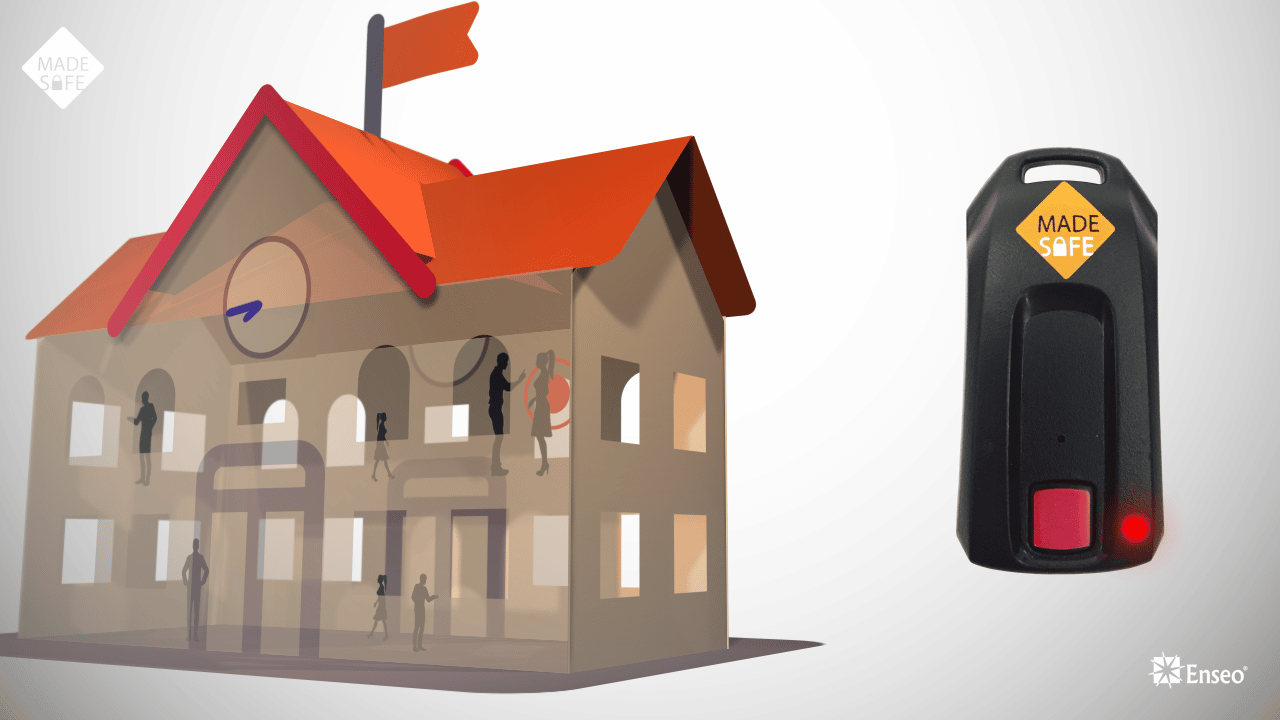 Enseo's MadeSafe® Alert System for Education Enhances Student Safety at Lovejoy Independent School District
LISD installed MadeSafe across the entire school district in each of its individual campuses, using each campus's pre-existing coax wiring infrastructure.
"Our community working together can truly make a difference to improve the safety, security and well-being of our children while at school." said Vanessa Ogle, Founder and CEO of Enseo.
MadeSafe School Safety System
Easy for anyone to use in an emergency
Works with any campus' existing internet network
3D campus map tracks alerts in real time
Text message & email alerts for first responders