Hospitality Technology: Enseo Launches enseoCONNECT Mobile Remote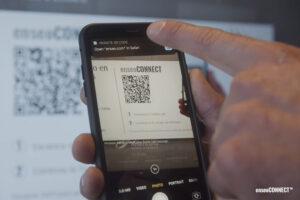 Picture you are a guest walking into your hotel with the TV turned on and a welcome message displayed. Instead of touching the remote control in the room, you scan the QR code on the welcome message to begin your connected experience. Your phone is now connected to the TV as well as any other IoT devices within the room such as lights or thermostat. There are no permissions, no passwords, no new wireless networks to join, and most importantly, no touching other devices in the room. Once connected, you can browse through the channel guide, select a show, control volume, and anything else a remote control can do. You can also select streaming services to watch on the TV and securely login to your user account using your phone's native keyboard.
When EnseoCONNECT is combined with Enseo's Fido® IoT room control solution, guests can control the lights, thermostats, curtains and more, which eliminates the need to touch multiple items within the guest room. In addition, enseoCONNECT now provides the ability for a hotel to share details of their cleaning and sanitization process with guests.