Male coaches once told Vanessa Ogle she looked like Shirley Temple.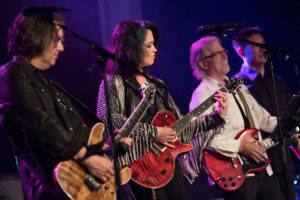 Seventeen years ago, two male executives were giving a 32-year-old Vanessa Ogle advice on how to make a pitch to venture capitalists.
They told her to stop smiling so much and to straighten her Shirley Temple curls if she wanted to be taken seriously.
The third coach, Elaine Agather, chairman of JPMorgan Chase's Dallas region, said the two guys were stupid and to ignore them.
"She said in this incredibly strong Texas accent: 'Honey, these men, they don't own their own business. They just need to shut up. You just be yourself because you're the CEO and know what you're doing,'" Ogle recalls, admitting that she didn't really understand what a big deal Agather was at the time. "It was the most fabulous, hilarious, straightforward, hard-hitting advice: Don't listen to the naysayers who say you can't be successful and a woman. Just be yourself."
"I wish someone had told me when I was a teenage geek of the universe with wild hair that I'd turn out OK."
Today, Ogle embraces her untamed locks with their lightning-bolt streak that she sometimes dyes blue for effect.